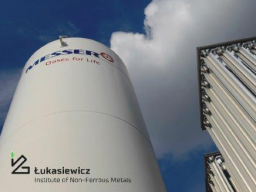 Gas supply for additive manufacturing (3D-printing)
Location:

Live webinar

Date:

upon request

Language:

English
One important task in additive manufacturing is to choose the right gas for printing processes. Once this has been determined, the gases have to be ordered.
Then a suitable supply of high-purity gas at a good price must be found. Determine the best gas supply by answering the following question:

How big is the shielding gas consumption?
Which shielding gas can be used?
What are the possibilities for shielding gas supply?
How gets the shielding gas into the 3D printer?
How to change a bundle or cylinder?

This presentation gives you a lot of ideas on how to answer these questions. Together with our sales staff, we will find the best gas supply for you.